About Us
Hello! My name is Connie Sue Haidle, owner of Apple Blossom Quilts. Since developing my own method of appliqué, it has been my mission to teach the quilting community how to use it to make their own appliqué experience more enjoyable and efficient.
My business began in 2004 when my quilting friends saw the patterns I was using to make My Christmas Baltimore album quilt and asked how they could get their hands on one too. I'm thrilled to share my patterns with others and spend a significant time each year traveling with my husband around the US, giving trunk shows and workshops along the way!
Apple Blossom Quilts is dedicated to providing quilting enthusiasts with high quality patterns that streamline and enhance the time honored skill of appliqué so they can succeed at this artistic form of stitching and enjoy the stunning results of their labors. With a wide range of patterns to choose from, there's something here to appeal to the creative nature of both beginners to advanced stitchers!
Our 49th wedding anniversary picture.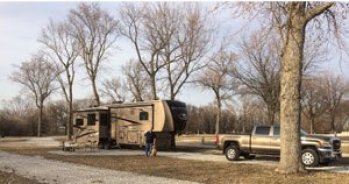 Our rig ready to roll.
Daisy loves to travel as much
as we do.